Recenzija : Yva & the Toy George
Zašto je Yva & the Toy George melem za domaći muzički underground. Ko pravi najbolje žurke? Koga je vaspitala Stoja? Zašto je Slavia Divinorum remek delo multikulti elektropopa. O turbotroniku i posledicama, Black Lodge-u i nestajućim agentima, fiesti, siesti, i još mnogo toga naš recenzent Marko Milićević piše u opširnoj recenziji jednog od omiljenih ovogodišnjih albuma redakcije Popscotch-a izdatog za domaći Mascom!
Veče drone muzike u Novom Sadu
Organizator i domaćin ovih večeri, Danilo Šainović, navodi da je dron muzika "zvuk zemljotresa, zvuk šaputanja, zvuk kiše, zvuk disanja, zvuk usporenog trenutka, kreketanje žabljeg hora, blejanje, meketanje, rikanje, žubor potoka, zvuk drveća, zujanje klime, brujanje motora, šuštanje aluminijumske folije, zvuk elektriciteta, roj insekata, krčanje stomaka, predenje mačke, zvuk nebeskih tela, zvuk olujnog vetra, zvuk poljskog požara – preoblikovan u muzičko umetničko delo."
Hit nedelje
Ex-yu electronic sampler 2/ 2018 
Posle dva meseca pauze predstavljamo vam drugi ovogodišnji sempler naših omiljenih traka iz ex-yu elektronskog undegrounda. Pokrivamo muziku koja je izašla u okviru LP i EP izdanja u prvoj polovini tekuće godine. Osvrnuli smo se na retro tendencije na sintisajzerskoj sceni, nedokučive elektronske pop eksperimente kao i plejadu ambijentalnih, elektroakustičkih i drone albuma. Manja Ristić, wb41, Amplidyne Effect, WDWRM, TTI21, Japanski Premijeri, Azza, Iv/An, Kali Jugend i Zastranienie
Intervju : Sunset Cruise
Sunset Cruise su vrlo mlad bend iz Bitolja (Martin Petkovski na sintisajzeru, vokalistkinja Marijana Nikolovska i gitarista Hristijan Petrovski), koji, od izbacivanja velikog hita "Strange Game" krajem 2016. ne prestaju da isporučuju najvitalniju dozu retro sint pop užitka i nostalgičnog nasleđa muzike iz 80-i i 90-ih na našim prostorima, povremeno flertujući i sa opskurnijom reputacijom estetike vaporwave-a.
Naš saradnik iz Bitolja, Toni Milenkovski, vodio je razgovor sa svojim sugrađaninom i klavijaturistom benda Martinom Petkovskim…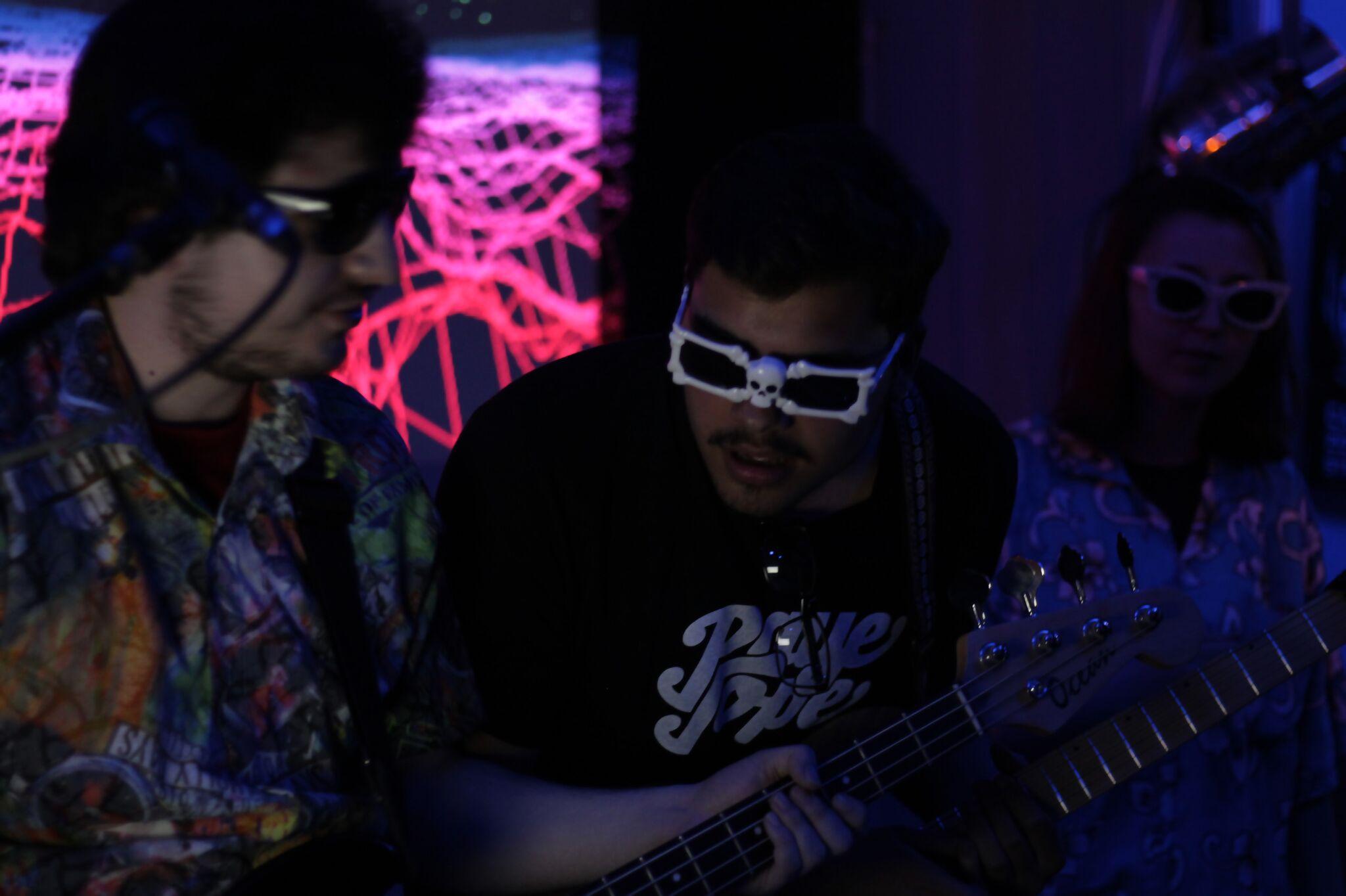 Sunset Cruise na bandcampu : 
Reizdanje : Bastion – Bastion (ACC Records, 2018)
"Čak i sa nekim tipično bezbrižnim 80s motivima kao što je nizanje geografskih inspiracija 'sa sjajnih razglednica' [Seul, Meksiko, Gvajana, Eldorado, Holivud…], slike u tekstovima su, da nastavim optičku metaforiku, dovoljno 'van fokusa' da uvek primećujemo zloslutne obrise na rubu kadra. Zahvaljujući tekstovima, nastao je album atmosferičnog synth popa."
<Nikola Vitković>