Intervju : Sunset Cruise
Sunset Cruise su vrlo mlad bend iz Bitolja (Martin Petkovski na sintisajzeru, vokalistkinja Marijana Nikolovska i gitarista Hristijan Petrovski), koji, od izbacivanja velikog hita "Strange Game" krajem 2016. ne prestaju da isporučuju najvitalniju dozu retro sint pop užitka i nostalgičnog nasleđa muzike iz 80-i i 90-ih na našim prostorima, povremeno flertujući i sa opskurnijom reputacijom estetike vaporwave-a.
Naš saradnik iz Bitolja, Toni Milenkovski, vodio je razgovor sa svojim sugrađaninom i klavijaturistom benda Martinom Petkovskim…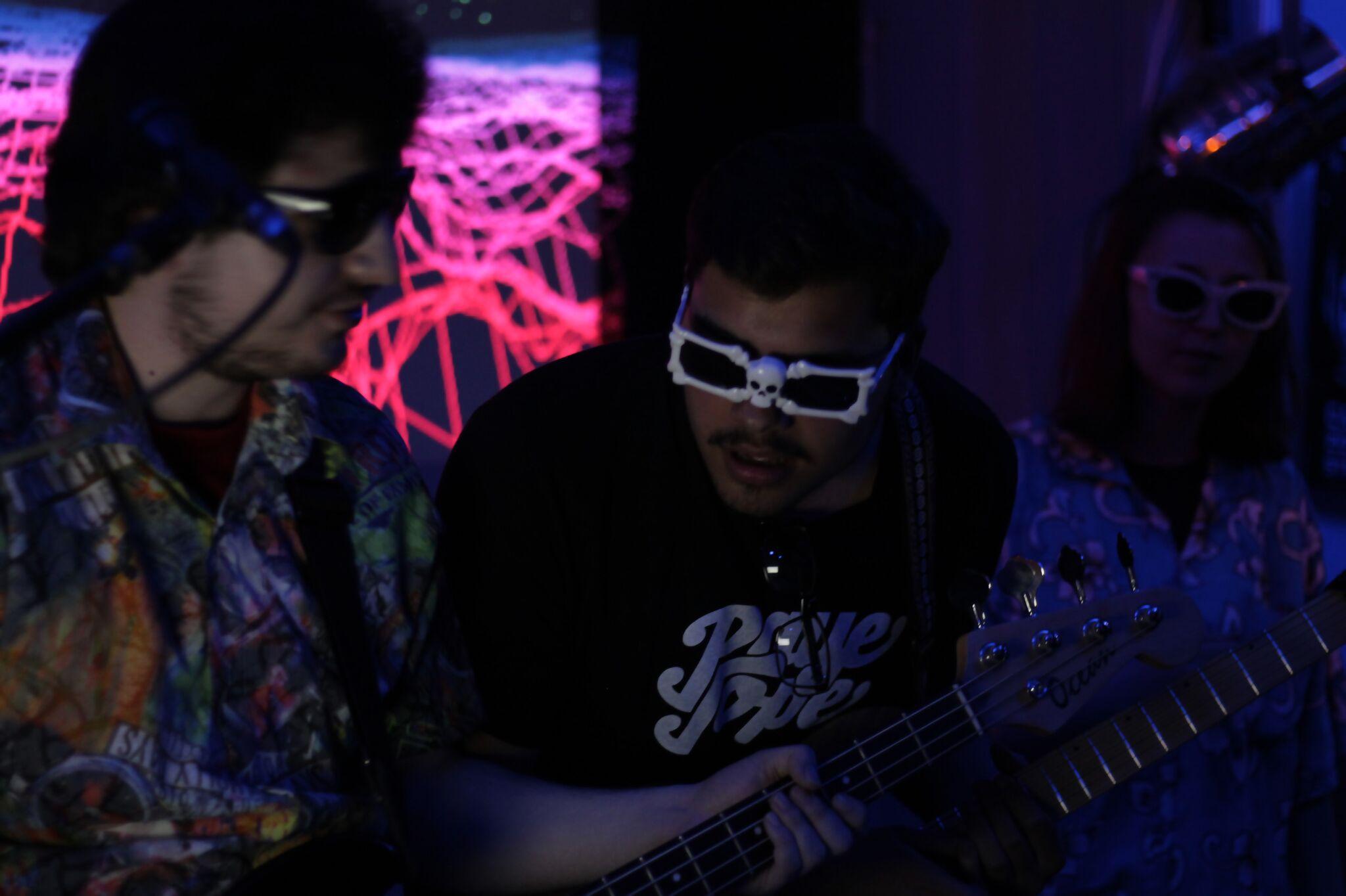 Sunset Cruise na bandcampu : 
Podcast : This World Needs a Mother #28 – Pardon my Yoni
Intiutivno putovanje kroz arheološke iskopine misterije ženskosti. Namotavamo klupko ženske seksualnosti kroz epohe. Od slavljenja i obožavanja do stigmatizacije, eksploatacije i objektivizacije. Od Demetrinih kultova, preko lečenja histerije do labioplastije. Od oltara do potpetica. 70 minuta raznolikog miksa progresivnog folka, elektronike, flertujućeg diska, senzualnih šansona i eteričnog dream folk-a.
Reizdanje : Bastion – Bastion (ACC Records, 2018)
"Čak i sa nekim tipično bezbrižnim 80s motivima kao što je nizanje geografskih inspiracija 'sa sjajnih razglednica' [Seul, Meksiko, Gvajana, Eldorado, Holivud…], slike u tekstovima su, da nastavim optičku metaforiku, dovoljno 'van fokusa' da uvek primećujemo zloslutne obrise na rubu kadra. Zahvaljujući tekstovima, nastao je album atmosferičnog synth popa."
<Nikola Vitković>
Singl nedelje : 
Yva & the Toy George u "Uroku", prvom singlu sa albuma Slavia Divinorum – i povratku njenim darkwave opsesijama!
Video intervju : William Basinski
U prvom video intervjuu predstavljamo vam Williama Basinskog, eminentnog američkog kompozitora ambijentalne muzike i alhemičara magnetofonskih lupova. U ovom jednočasovnom intervjuu možete saznati više o njegovom radu na eksperimentalnoj operi Roberta Wilsona "Život i smrt Marine Abramović", kao i o samom procesu stvaranja i inspiraciji koja stoji iza njegove muzike ; o lupovima koji se raspadaju, feedback lupovima, smrti i sećanju, ili "sećanju vode"…
Intervju je vodio Nikola Urošević, frontmen bendova The Cyclist Conspiracy i Kinovia.