Radio
Program za 9. 6. 2019.
21:00 LIF – Kotoelectronics
Exloring the hidden relationship between traditional japanese zither instrument koto, electronic and improvised music and offering some insights on inclusion of other traditional japanese styles such as gagaku in new and experimental music.
22:00 Ramona's Metaphysical Express – 
Japanese 80's Synth/Artpop/City pop/Ambient Vol2.
This time we are riding through 80s night cityscapes, synthy waves of tropical beaches and exploring secret hidden landscapes. We are starting the summer with chill synth vibes while at the same time saying goodbye to Popscotch radio this season.
Emisije na Popscotch radiju (sa terminima i poslednjim podcastima) : 
Radioaktivna salata
urednik : Predrag Karanjac / svake druge srede od 22h
Radioaktivna salata je muzička radio emisija na Popscotch radiju bazirana na tematskim epizodama. Poput mešane salate ona je mešavina širokog spektra muzičkih pravaca koji za svoju okosnicu imaju eksperimentalan i avangardni karakter.
This World Needs a Mother 
urednica : Jelena Dunić / svake druge nedelje od 22h
U emisiji "This World Needs a Mother" slušamo alt folk, frik folk, world music, art pop i singer songwritere. Sumiramo utiske i pripremamo se za novu sedmicu uz odabrane melodije koje obrađuju neku tematsku celinu i neke zanimljive priče koje ih prate. Svaka emisija je jedinstveno putovanje kroz mesta, predele, epohe, pravce, legende, tradicije, ideologije, snove. Svako putovanje je jedno istraživanje kroz nevidljive niti inspiracije.
Hexagram 23
urednik : Marko Dabetić / svake druge srede od 22h
Čačkanja mečke Haosa, muzika sa teško uhvatljive, zanimljivije strane života, crne misli o filozofima i drogama. Bog je mrtav, Marks je mrtav a nečastivi praznuje! Od garažnih iluminata i proto panka do oldskul indastrijala, uličnih trubadura i crnog krasta.
Lost in Forest
urednik : Marko Milićević / nedeljom od 21h
Emisija se bavi istorijom eksperimentisanja u folklornoj i organskoj elektronskoj muzici i locira šta se dešava u sadašnjosti, sa ciklusima kao što su folktronika, improvizovani folk, multikulti klupska muzika…
Elektroton
urednik : Milan Milojković / svake srede od 21h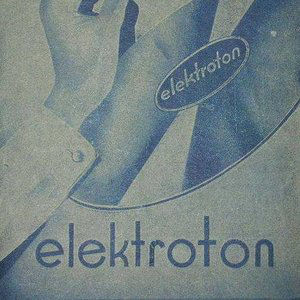 Emisija radija Popscotch posvećena istoriji elektro-akustičke muzike.
Chasing the Metaphysical Express
urednica : Ana Prošić / 1x mesečno, nedeljom od 22h
Snolika putovanja kroz retro i zaboravljene zvučne predele azijskih filmskih soundtrackova. Istražujemo onostrano i magično, vozimo kroz snove i kroz eterične kadrove zarobljene u vremenu. Svakog meseca pokrivamo različite teme iz velike riznice manje i više poznatih kao i opskurnih filmskih ostvarenja iz Azije.
Amigdala
urednik : Miloš Dimitrijević / nedeljom od 21h
Minimalna, hipnotična i romantična strana tehna. A kad nije sneno i lepljivo, oldschool i acid grize. Svaki put sa guest mixom.