Radio
Program za 11.7.2018.
20h Atavist archives
the final atavist archives show this season brings truckloads of raw atavist clay by veli-matti o äijälä. we will hear his raskas taakka EP [with many bonus tracks] which may be the ultimate in what someone on soundcloud has precisely described as 'caveman electronics' and, it should be no secret – i used it as an ideal blueprint while selecting all material for atavist radio show.
as if these vibrations were not already tectonic and dull enough, compression on some audio files removed all high frequencies, so what's left is just dull bliss of 4th lo-fi tape copy. i guess it's good that the label didn't respond to my multiple attempts to order the original cd and get the crispier sound.
veli-matti o äijälä will equally appeal to admirers of apator and mika vainio, for his bleak synthetic abstraction. thank you so much Ignace for this discovery!
21h Elektroton
U večerašnjoj emisiji "Elektroton": David Tudor – Microphone
Album je nastao kao dokument o instalaciji na Pepsijevom paviljonu 1970. godine u Osaki, koja je bila sačinjena od mikrofonije između dva shotgun mikrofona i 37 zvučnika raspoređenih u prostoru. Dobijeni signal je procesuiran sistemom koji je realizovao Gordon Mumma. Ovaj materijal je 1974. godine upotrebljen u plesnoj produkciji "Dinosaur Parts" trupe Viole Farber i Boba Rauschenberga…
Emisije na Popscotch radiju (sa terminima i poslednjim podcastima) : 
Radioaktivna salata
urednik : Predrag Karanjac / svake druge srede od 22h
Radioaktivna salata je muzička radio emisija na Popscotch radiju bazirana na tematskim epizodama. Poput mešane salate ona je mešavina širokog spektra muzičkih pravaca koji za svoju okosnicu imaju eksperimentalan i avangardni karakter.
This World Needs a Mother 
urednica : Jelena Dunić / svake druge nedelje od 22h
U emisiji "This World Needs a Mother" slušamo alt folk, frik folk, world music, art pop i singer songwritere. Sumiramo utiske i pripremamo se za novu sedmicu uz odabrane melodije koje obrađuju neku tematsku celinu i neke zanimljive priče koje ih prate. Svaka emisija je jedinstveno putovanje kroz mesta, predele, epohe, pravce, legende, tradicije, ideologije, snove. Svako putovanje je jedno istraživanje kroz nevidljive niti inspiracije.
Hexagram 23
urednik : Marko Dabetić / svake druge srede od 22h
Čačkanja mečke Haosa, muzika sa teško uhvatljive, zanimljivije strane života, crne misli o filozofima i drogama. Bog je mrtav, Marks je mrtav a nečastivi praznuje! Od garažnih iluminata i proto panka do oldskul indastrijala, uličnih trubadura i crnog krasta.
Elektroton
urednik : Milan Milojković / svake srede od 21h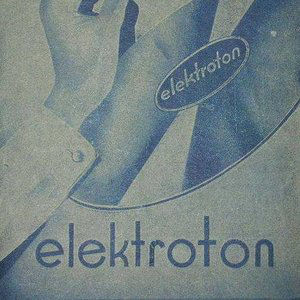 Emisija radija Popscotch posvećena istoriji elektro-akustičke muzike.
Chasing the Metaphysical Express
urednica : Ana Prošić / 1x mesečno, nedeljom od 22h
Snolika putovanja kroz retro i zaboravljene zvučne predele azijskih filmskih soundtrackova. Istražujemo onostrano i magično, vozimo kroz snove i kroz eterične kadrove zarobljene u vremenu. Svakog meseca pokrivamo različite teme iz velike riznice manje i više poznatih kao i opskurnih filmskih ostvarenja iz Azije.
Amigdala
urednik : Miloš Dimitrijević / nedeljom od 21h
Minimalna, hipnotična i romantična strana tehna. A kad nije sneno i lepljivo, oldschool i acid grize. Svaki put sa guest mixom. 
Lost in Forest
urednik : Marko Milićević / nedeljom od 21h
Emisija se bavi istorijom eksperimentisanja u folklornoj i organskoj elektronskoj muzici i locira šta se dešava u sadašnjosti, sa ciklusima kao što su folktronika, improvizovani folk, multikulti klupska muzika…
John Cage Bubblegum
urednik : Toni Milenkovski / nedeljom od 22h
Music for sleepers with bubblegum stuck in their hair (or how to avoid yawning in the presence of a collared dove in 5 easy steps (with pictures).
Atavist
urednik : Nikola Vitković / svake srede od 20h
Nitkov vas svake srede od 20h vodi kroz katatronični, atavistički i proto industrial, prošaran rafalima krank popa.